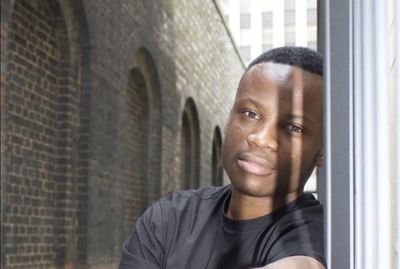 Adjei Sun
Multi-disciplinary artist and organiser
---
Adjei Sun is a multi-disciplinary artist and organiser based in Birmingham. Themes of his poetry include mental health, masculinity, identity, healing and love. He began performing poetry at 16 and has performed locally as well as internationally. In 2022, Adjei performed internationally at the Dubai World Expo and has also performed for international audiences to open BBC World Questions, and to welcome the Queen's Baton into Victoria Square, Birmingham, for the Queen's Baton Relay Homecoming Festival. As an organiser Adjei has been producing events for over three years, to engage young people in Birmingham in causes around them such as mental health, inclusive youth projects, and anti-knife crime.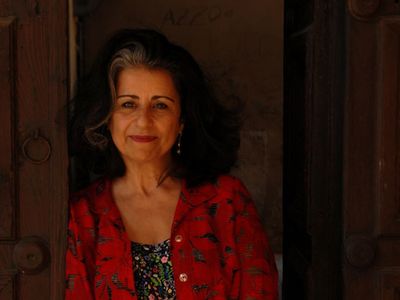 Ahdaf Soueif
Novelist and political and cultural commentator
---
Ahdaf Soueif is a novelist and political and cultural commentator. Ms Soueif is the author of the bestselling The Map of Love (shortlisted for the Booker Prize in 1999 and translated into more than 30 languages). Her account of the Egyptian revolution of 2011, Cairo: a City Transformed, came out in January 2014. Her collection of essays, Mezzaterra (2004), has been influential and her articles for the Guardian are published in the European and American press. In 2007 Ms Soueif founded the Palestine Festival of Literature – PalFest, a traveling festival which took place in cities across occupied Palestine (until COVID19). Out of that she co-edited This is Not A Border: Reportage and Reflections from the Palestine Festival of Literature (2017). Ms Soueif was the first recipient of the Mahmoud Darwish Award (Palestine: 2010) and received the European Cultural Foundation's 2019 Princess Margriet Award.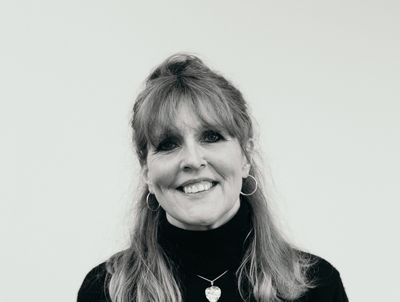 Alison Tickell
Founder & CEO, Julie's Bicycle
---
Alison established Julie's Bicycle in 2007 as a non-profit company helping the music industry reduce its environmental impacts and develop new thinking in tune with global environmental challenges. JB has since extended its remit to the full performing and visual arts communities, heritage and wider creative and cultural policy communities. JB is acknowledged as a leading organization bridging sustainability with the arts and culture. Originally trained as a cellist, Alison worked with seminal jazz improviser and teacher John Stevens. She worked for many years at Community Music and at Creative and Cultural Skills where she established the National Skills Academy. She has been on many advisory and awarding bodies including Observer Ethical Awards, RCA Sustainable Design Awards, D&AD White Pencil Awards. She has been on the boards of the Music Business Forum, Live Music and Sound Connections, and is on the board of Energy Revolution. In 2021, Alison became a lifelong Ashoka Fellow.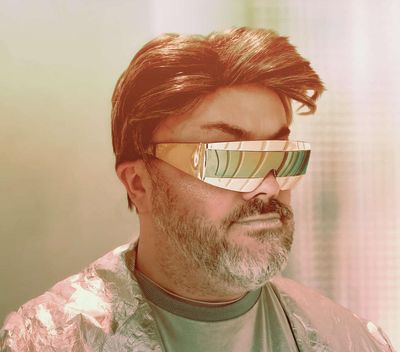 Alistair Gentry
Artist, activist and researcher
---
"I make live art, performance lectures, artistic interventions, participatory experiences and live role-playing games, often focusing on communities and audiences outside of conventional gallery or performance spaces. My other art-adjacent work is as a researcher, producer and activist in livelihoods, equity and access for artists from marginalised groups, especially LGBTQ+ artists, disabled artists, self-taught artists and artists from low income backgrounds… just like me."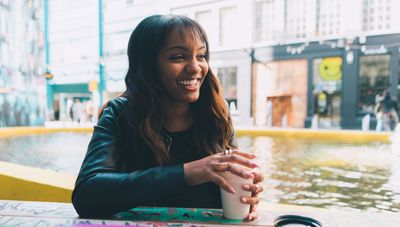 Amahra Spence
Co-Founder and Creative Director, MAIA
---
Amahra Spence is an artist and organiser working for liberation. She is particularly interested in the role of culture and transformation and how liberation is practiced through systems, strategy, governance and spaces. To do this, she centres 5 key teaching tools in design: Black Imagination(s), Grandparents & the Indigenous Philosophy of Collectivism, Hip Hop & Other Genres of Resistance, Science Fiction and Emergent Strategy. Across cultural, public or Built environment interventions, her work encourages the collaborative dreaming, designing and building of radical, civic infrastructure for community vision, wellness, self-determination and joy.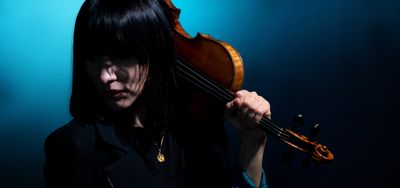 Anna Phoebe
Musician, broadcaster and composer
---
Anna's latest album Sea Souls has received widespread radio support, including from Scala Radio, BBC Radio 3, BBC Radio 6 Music, Soho Radio, BBC Radio London, and KEXP. Recent collaborations include co-writes with Ivor Novello Lifetime Achievement recipient Nitin Sawhney CBE on his album Immigrants, released in March 2021 on Sony Masterworks; and recordings with legendary musician and TV personality Jools Holland for his forthcoming solo album on Warner Music. Anna's latest commissions have come from the European Space Agency, writing music to Earth Observation Data tracking the climate crisis; and the University of Kent in association with Cancer Research UK, for whom she composed a choral–orchestral work in response to cancer and dementia research. Anna is also a broadcaster, presenting the bi-weekly show 'Between Sea & Sky' on Soho Radio. As a composer for screen, Anna won Best Composer at BAFTA-affiliated Underwire Film Festival for her score for Belittled.
Anna Santomauro
Curator and researcher, Arts Catalyst
---
Anna Santomauro is curator and researcher in micropolitics and situated ecological practices. She joined Arts Catalyst (Sheffield, UK) in 2017 as Curator, and recently became Senior Research Fellow at Sheffield Hallam University (College of Social Sciences and Arts – Art & Design Research Centre). She is co-founder of Vessel in Bari (Southern Italy), a nomadic curatorial organisation and agency invested in supporting artistic and curatorial practices that are situated, responsive and research-led. Anna previously worked as ESP and Public Programmer at Eastside Projects (Birmingham), and in 2018 she was Curator in Residence at Grand Union (Birmingham). She is PhD candidate at the University of Wolverhampton (UK).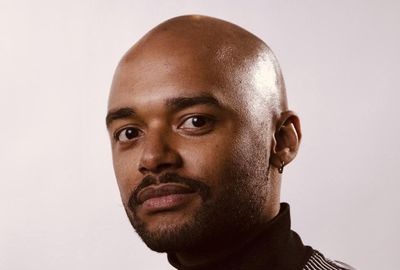 Anthony Simpson-Pike
Writer, Director & Dramaturg
---
Anthony Simpson-Pike is a director, dramaturg and writer whose work has been staged in theatres including The Bush, The Gate, The Young Vic and The Royal Court. He is currently Associate Director at The Yard Theatre, was previously Resident Director at Theatre Peckham and Associate Director at The Gate Theatre. Anthony is also a facilitator, having worked with young people and communities at The Gate, The Royal Court, The Young Vic, The Globe, and National Theatre. Recent directorial work includes Lava by Benedict Lombe (Bush Theatre), Living Newspaper (Royal Court), The Electric by Vickie Donoghue (Paines Plough/RWCMD), and The Ridiculous Darkness by Wolfram Lotz (Gate Theatre). As a dramaturg Anthony has developed multiple seasons of work for The Gate and The Yard as Associate Director. Recent dramaturgical credits include Much Ado About Nothing (RSC), Samskara by Lanre Malalou (Yard Theatre), and Coup de Grace by Almudena Ramirez (Royal Court).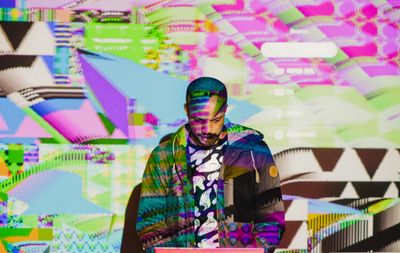 Antonio Roberts
Artist & Curator
---
Antonio Roberts is an artist and curator based in Birmingham, UK, working primarily with video, code, and sound. He is critically engaged with the themes surrounding network culture and in his practice explores how technology continues to shape ideas of creation, ownership, and authorship. As a performing visual artist and musician he utilises live coding techniques to demystify technology and reveal its design decisions, limitations, and creative potential.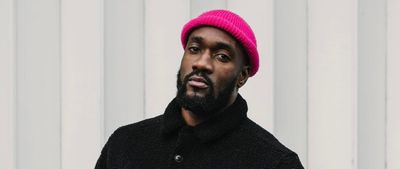 Auden Allen
Creative Producer & Artist
---
Auden Allen is a creative practitioner with a sole purpose in contributing to the protection, evolution and growth of young people. Allen is a producer contributing his eccentric style to many genres including Grime, Hip Hop and soulful hybrids. He makes music for artists, theatre productions and composition for adverts and movies. This is a man of many talents including spoken word, lyricism and performance. As well as being an active artist he teaches his skills in a variety of creative organisations. He has performed and produced work for BBC 1xtra, Echo Eternal, The Birmingham Music Conservatoire, Symphony Hall, Tinker Tailor and many more. He has been teaching music production and performance at Aston Manor Academy working to use creativity to build confidence and creative practise in the young people he works with. Auden Allen continues to develop and evolve his practise on the journey to being a multifaceted master of creativity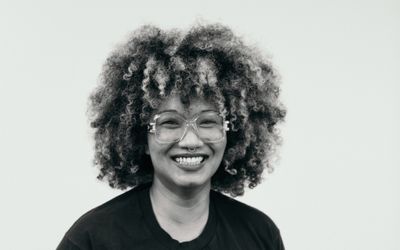 Charise Johnson
Policy & Advocacy Lead, Julie's Bicycle
---
Charise Johnson, science policy researcher and environmental justice advocate, joined the Julie's Bicycle team in September 2021. She leads on the policy research across JB programmes, manages the delivery of the Creative Climate Leadership programme, oversees JB's environmental and climate justice work alongside the Climate Justice Lead, and represents JB at public engagements. Charise has a broad remit, with experience working on ocean conservation, scientific integrity, environmental justice and science policy. Charise is a co-founder of Solidaritree, a creative environmental community run by women of colour who champion partnership and collaboration, challenge exclusionary narratives around the environment and the distribution of resources, and accessibly communicate the urgent need for change. She is a committee member of Science London, training and enabling scientists and science communicators to employ equitable practice within their work.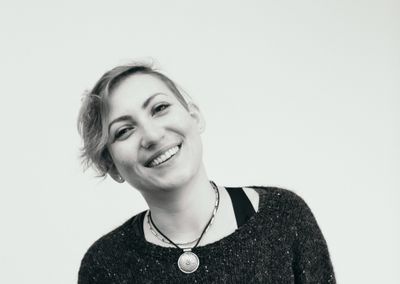 Chiara Badiali
Music Lead, Julie's Bicycle
---
Chiara joined JB in 2012 and has worked across Julie's Bicycle's programmes, with a focus on getting the music industry up to speed when it comes to embedding environmental sustainability and best practice in their activities. She has co-designed and delivered the international Julie's Bicycle Creative Climate Leadership professional development programme and contributed to JB publications including the Powerful Thinking 'The Show Must Go On' report on UK music festival environmental impacts and 'IFACCA D'Art Report 34b: The Arts and Environmental Sustainability: An International Overview of cultural policy on environmental sustainability'. She is part of the Music Declares Emergency working group, UK Vision2025 Outdoor Events Climate Action steering group, and is an adviser to the IMPALA Independent Music Companies Association sustainability task force and LIVE Green.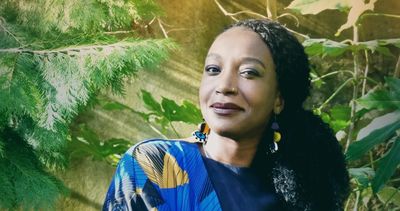 Chinonyerem Odimba
Playwright, Screenwriter & Poet
---
Chinonyerem Odimba is a Nigerian British playwright, screenwriter, and poet. Her work for theatre includes 'The Bird Woman of Lewisham' at the Arcola; 'Rainy Season', and 'His Name is Ishmael' for Bristol Old Vic; and 'Amongst the Reeds' for Clean Break/The Yard Theatre. More recently, Chinonyerem has written for Young Vic Theatre on the experimental 'AI' play, RSC/Coventry City of Culture 2021 'Faith' and is currently under commission with ETT for 'Who is She', a projection mapping project, and Kiln Theatre, as well as new commissions for BBC Radio 3 and Regents Park Open Air Theatre. She has been shortlisted for several awards including the Adrienne Benham and Alfred Fagon awards. She is the winner for the 2018 Sonia Friedman Award for 'How to Walk on the Moon'. In 2022, Chinonyerem won the WGGB Writer's Guild Award for Best Musical Bookwriting for her play 'Black Love'. In April 2021, Chinonyerem became the new Artistic Director and Chief Executive of tiata fahodzi.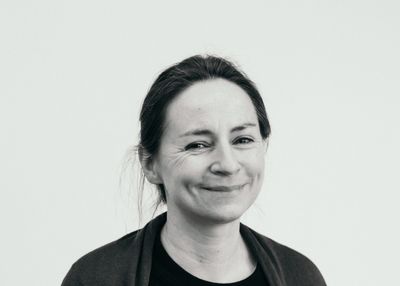 Claire Buckley
Environmental Sustainability Consultant
---
Claire is an environmental management expert with over 20 years' experience. Since joining Julie's Bicycle in 2012, she has been working with the creative sector to build and support understanding and action on environment and climate change. Claire leads a number of Creative Green consultancy projects. She is also involved in JB's cities and policy work, including as Lead Expert for C-Change – Arts and Culture Leading Climate Action in Cities, an EU-funded network led by Manchester which ran from 2018-2021. Before this, Claire worked across a range of sectors and organisations – large and small, public and private, in the EU and the UK. In her various roles – from environmental manager at the Guardian to consultant for the European Commission on establishing its own eco-management system and project manager for an environmental NGO, her focus has always been on building understanding and bringing people together to understand and act on environment and climate.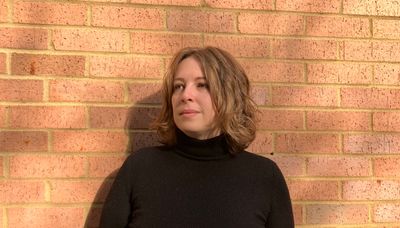 Dani Admiss
Curator & Educator
---
Dani Admiss (she/her) is an English-Iranian independent curator and educator based in Edinburgh. Admiss develops community-led art and research projects that bring together everyday people and in-world experts to challenge narratives of science and technology and dream of better futures. She has worked with various communities to design immersive game-environments that unwittingly extract data in exchange for public services, traced histories of water pollution in an industrialised waterway, created a Bill of More-Than-Human Rights, and set up an alternative ethics committee for ecological and cultural conservation. Currently, she is working on Sunlight Doesn't Need a Pipeline (www.sunlightdoesntneedapipeline.com), a co-created and holistic decarbonisation plan for the art sector and beyond. Admiss is a Stanley Picker Fellow (2020-ongoing) with Stanley Picker Gallery and Kingston University London.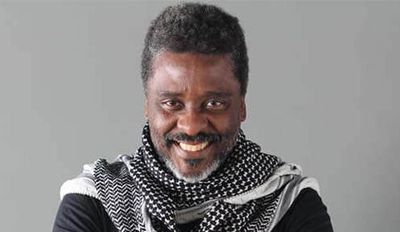 Edgard Gouveia Júnior
Architect & Urbanist
---
Edgard Gouveia Júnior never tires of putting people to play. Architect and Urbanist and Postgraduate in Cooperative Games, he dedicates his career to mobilize children, youth and adults by designing and applying virtual games, scavenger hunts and collective actions that lead to small community revolutions. He is the president of Epic Journey a company that promotes the regenerative communities in organizations such as companies, schools and NGOs. Co-founder of LiveLab that specifically acts with the youth leading regeneration in their own communities, highlighting Jornada X e Primavera X. Ashoka, Berkana Exchange and TRIP Transformers Felow, Professor of Post-graduation Cooperative Games Pedagogy at Youth Inniciative Program, MSLS in Sweden, Knowmads in the Netherlands and Gaia Training in Brazil. He is co-founder or partner of other organizations and programs such as Projeto Cooperação, Elos Institute, Warriors Without Weapons Program and the Oasis Game.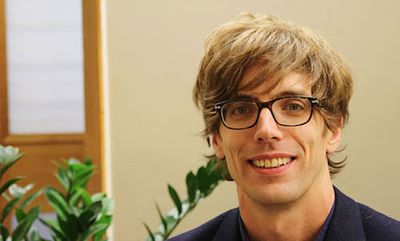 Edouard Morena
Lecturer and researcher, ULIP
---
Edouard is a lecturer and researcher and currently teaches French and international politics at the University of London Institute in Paris (ULIP). He coordinates the Just Transition Research Collaborative (JTRC), an international researcher-activist platform that works to embed workers' and frontline communities' lived experiences in the just transition debate. As part of his broader interest in climate justice and non-state actor participation in international environmental processes, Edouard's current research focuses on the role and influence of philanthropic foundations and elite networks, and how they shape the post-COP21 climate agenda.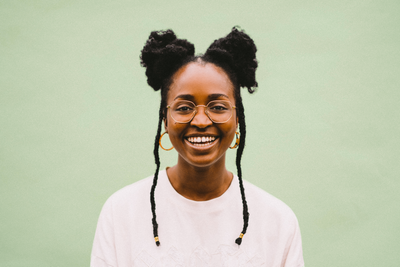 Emma Blake Morsi
Multi-Disciplinary Producer
---
Emma Blake Morsi is an award-winning Multi-Disciplinary Producer, Non-Executive Director of Rising Arts Agency and Bristol City Council's Culture Board member. A prolific visual storyteller, she predominantly works across photography, words, graphics, film, events and sound, and has been training as a creative intersectional environmentalist following years in STEM. As the Content and Partnerships Manager for the ethical marketing and PR agency Enviral to former Lifestyle Assistant Editor of gal-dem, Emma challenges approaches to inclusion and innovation in the spaces she works in, producing work that can be experienced by all but most importantly gives visibility to and engages those from marginalised groups.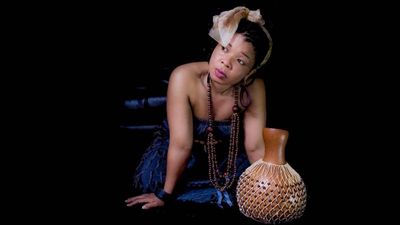 Emmanuela Yogolelo
Singer-songwriter, workshop facilitator, speaker
---
Originally from the Upper Zaire and Kivu in the Eastern DR Congo, Emmanuela Yogolelo is a singer-songwriter, live performer, workshop facilitator, speaker and cultural leader. Emmanuela developed her passion for music from an early age, soaked as she was in the musical surroundings of her native land. She was exposed to the traditional acoustic music of the Shi and Mbuti pygmies, the musical genres of neighbouring Rwanda and Burundi, the music of the streets, the radio and the local nganda pubs. Her mother sang whilst performing her household chores, the local fishermen sang on their boats, the farmers whilst carrying out their daily tasks. From the age of six, Emmanuela performed traditional songs as part of family weddings and funerals and her influences come from far and wide, including African gospel, Afro jazz and Congolese styles of music, such as Rumba, Seben and Agwaya.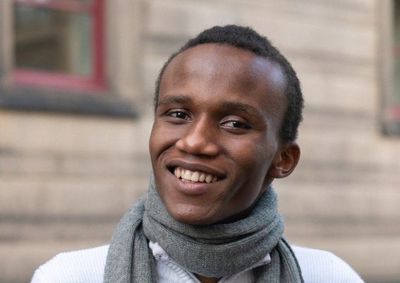 Eric Njuguna
Youth climate justice and human rights organizer
---
Eric Njuguna is a youth climate justice and human rights organizer from Nairobi, Kenya. She is the campaigns lead at the Kenya Environmental Action Network, co-leads the national Fridays for Future group, and is the campaigns director at Kenya Environmental Action Network. She has worked with youth across Kenya, East Africa and Africa to build advocacy campaigns and build pressure on African leaders to take action on the climate crisis and mobilize the youth in Africa. In 2017, during her junior year in high school, Kenya was hit by severe droughts and having seen the impacts it had on children in her community she joined the youth climate movement to demand action from world leaders. She has worked with youth climate activists to organize climate strikes, education and capacity building events across the country. She also recently began working with UNICEF as a young leader on advocacy around NDCs.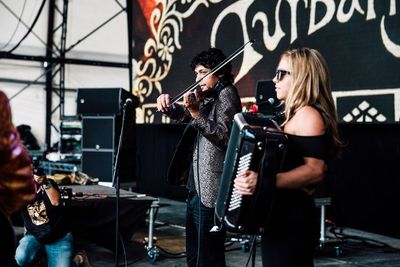 Faith i Branko
Musical duo
---
Leading Serbian Roma violinist Branko Ristic and English accordionist Faith Elliott perform virtuosic original Roma-influenced music with their international ensemble. The duo met in Branko's Romani village in 2009, and - with music as their only tool for communication - began a journey that would lead to their marriage, their last album 'Gypsy Lover' being placed in the top 10 World Music Charts, a successful international schedule and an award-winning documentary tour. From a foundation of 'Serbian-Roma' music, Faith i Branko have created a style that draws from both of their musical heritages and uniquely expresses their interpersonal conversation. This forms an original set with a storming ensemble which is joyous, passionate, tragic and virtuosic: 'their music is as colourful, personal and tumultuous as their history' fRoots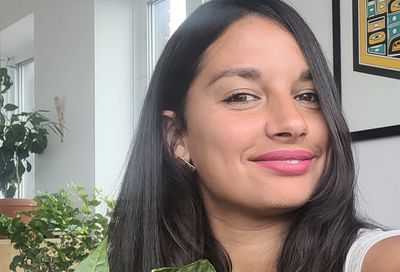 Fanny-Pierre Galarneau
Visual artist, muralist and social innovator
---
Fanny is a visual artist, muralist and social innovator fascinated by collective intelligence. Her practices have been centered around developing artistic participatory methods around the protection of living heritage, biodiversity, water and climate justice. Her passion has led her throughout Brazil, Chile, Guatemala, and in knowledge-rich and creative northern and Indigenous territories. Fanny also works at the One Drop Foundation as a Social Art Specialist on safe water Programs. She is also co-developing a new philanthropy Youth initiative around Water and climate in Canada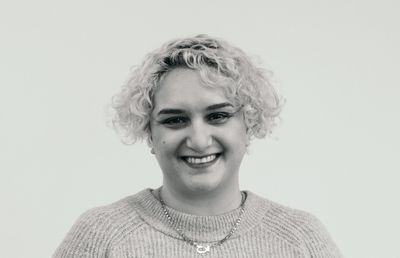 Farah Ahmed
Climate Justice Lead, Julie's Bicycle
---
Farah supports the delivery of events and the Creative Climate Justice programme, developing resources, training and advocacy, connecting environmental, racial and social justice, and creative activism. Her interest lies in how art can centre stories and solutions from the frontlines of climate impacts, and how we can imagine and enact decolonial and anti-capitalist ways of being. Farah is also co-founder and facilitator of Diaspora Futures, a reflective space for people of colour to centre collective care in the face of the climate crisis. She is on the sounding board for Arvae, a site-specific experiment in collaborative work between artists, scientists and regional environmental experts in Arosa, Switzerland, and is also on the oversight board for Art For The People, a citizen's assembly on arts and culture in Coventry. She an alumni of the peer-led accelerator programme Enrol Yourself and is also an Arts Emergency mentor, supporting young people into careers in the arts.
Farhana Yamin
Environmental Lawyer, Climate Change Policy Expert
---
Farhana Yamin is an internationally recognised environmental lawyer, climate change policy expert and activist. For 30 years she has provided high level strategic and legal advice to leaders of vulnerable countries and was Lead Author of three assessment reports for the Intergovernmental Panel on Climate Change. She is also credited with getting the goal of net-zero emissions by 2050 into the 2015 Paris Agreement after which Ms Yamin founded Track 0, a co-created global campaign to unify the climate movement focusing on a full phase-out of greenhouse gas emissions to zero in line with climate science. In 2018 She joined Extinction Rebellion (XR) as Coordinator of the Political Strategy Team and played a central role in the rebellion including getting arrested in April 2019 for gluing herself to the HQ of the oil giant, Shell.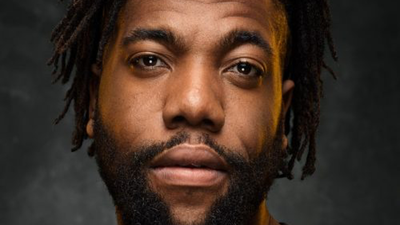 Fehinti Balogun
Actor, theatre-maker and activist
---
Fehinti is an actor, theatre-maker, and activist. He has worked in theatre, film and television, with recent performances in BBC's award-winning drama I May Destroy You, ITV's Viewpoint, and Denis Villeneuve's Duneas well as performing in BBCs critically acclaimed Informer. He has been involved in an array of west end theatre performances and has just finished filming in Netflix's Half Bad. Alongside his acting career, Fehinti delivers talks on climate change aimed at creating more rounded inclusion in the conversation and has written two well received political films named: You just don't get it and it hurts and CAN I LIVE produced by complicite theatre company.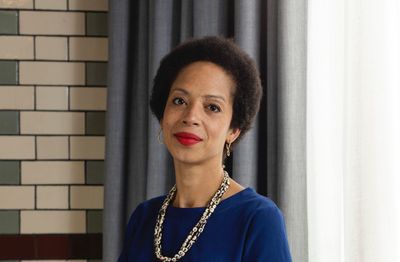 Feimatta Conteh
Environmental Sustainability Manager, MIF
---
Feimatta is the Environmental Sustainability Manager for the Manchester International Festival. She has worked across sustainability, technology development, digital culture and the arts for over 15 years, for organisations including the LSE, Arcola Theatre, Arcola Energy and FutureEverything. She is a trustee of Artsadmin and Invisible Dust, a facilitator of the GMAST network which brings together the cultural and creative community across Greater Manchester to address the climate and ecological crisis and she sits on the advisory committee for the Theatre Green Book. Outside of work, Feimatta is very involved with an educational children's camping charity – she enjoys building communities and helping young people interact with nature.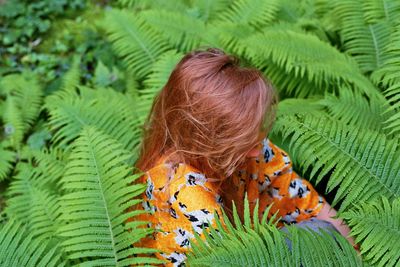 Gigsta
Academic researcher, DJ, producer and radio host
---
Gigsta is an academic researcher, DJ, producer, promoter, radio host and zine maker. A regular host on Cashmere Radio with her show Fictions, Gigsta plays a variety of tempos, rhythms and colours with a specific fascination for lower frequencies and the odd cut out sample. Born in Belgium, Gigsta grew up in Brittany (France) and is currently based in Berlin, where she writes a PhD, makes zines, hosts her own Fictions parties and is a resident at Room 4 Resistance.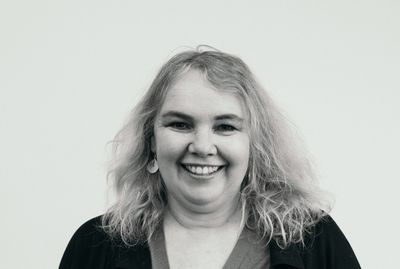 Graciela Melitsko Thornton
Creative Green Consultancy Programme Lead, JB
---
Graciela is a sustainability and climate change professional with more than 20 years experience. Her diverse skill set includes developing policy and delivering projects for low carbon cities, environmental management for the Arts and Leisure sectors, as well as the promotion of renewable energy in the UK, Europe and Latin America. Over the years Graciela has worked in a wide range of roles: as an environmental campaigner; project manager of an International NGO; consultant and trainer; researcher; University lecturer; and sustainability expert for a dynamic unitary local authority in the UK. She also has a significant experience in project appraisal and securing funding from a range of national and international agencies.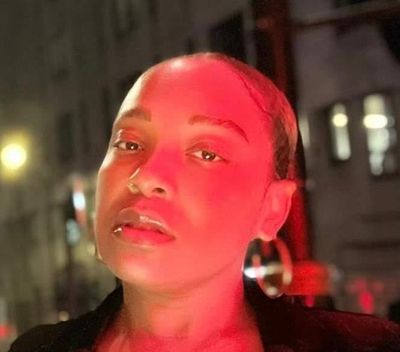 Hali Ray
Musician & Songwrire
---
Hali Ray is a Birmingham born musician. An old soul with a modern twist. Her sound is a blend of Jazz, Soul & RnB," a nod to the wide range of music that sound-tracked her upbringing. Songwriting gives Hali the freedom to honestly express herself and share life experiences listeners can relate to; her journey has led her to openly share her art with the world. Hali Ray's aim is to create feelings of nostalgia in her music, tying different generations together with the same musical connection.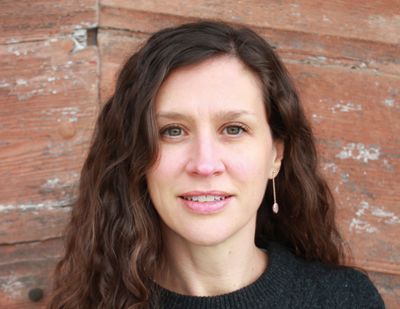 Hannah Entwisle Chapuisat
Curator & Lawyer
---
She is Co-founder and Curator of the art project DISPLACEMENT: Uncertain Journeys, Director of the Swiss art association La Fruitière, and a doctoral candidate at the University of the Arts London, Chelsea College of Arts. She is also a lawyer by training, with over 15 years of experience working with the United Nations, States, and non-governmental organisations on operational and policy issues related to humanitarian affairs and the protection of displaced people. Hannah is currently bridging these two worlds by exploring how contemporary art practice and research can contribute to the development of international law and policy to protect the rights of people displaced by disasters and climate change.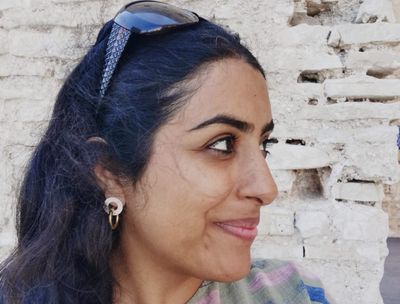 Harpreet Kaur Paul
Researcher and lawyer
---
Harpreet Kaur Paul, researcher and lawyer, organised her first petition against systemic racism in policing when she was 11 and attended her first protest in 2002, against war in Iraq. She has participated in many protests since. She is a non-practising solicitor and previously worked at REDRESS, Amnesty International, and People & Planet. Most recently, she's been raising her daughter, researching for a PhD on climate justice at Warwick Law School, and writing – including the Common Wealth report Towards Reparative Climate Justice, co-editing and co-curating, the illustrated book Perspectives on a Global Green New Deal, with Dalia Gebrial (and co-hosting a podcast based on it too), supporting Julie's Bicycle Creative Climate Justice Guide, and working collaboratively with movement actors in London through Platform's London Leap programme to co-write Participatory policies for a fairer and greener London.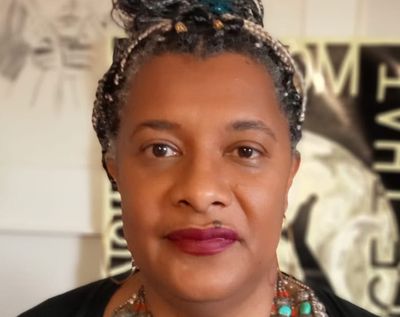 Helen Starr
World-building curator
---
Helen Starr is a Trinidadian world-building curator. Of Afro-Carib ancestry, Helen's indigenous and black lived experience is entangled with both racism and genocidal erasure. Helen is interested in the formulation of how European people came to see themselves as the gatekeepers to the Personhood of Others. How Earth became a colony of the West. Working mainly with artists who have protected characteristics, Helen has commissioned, curated and produced world building artworks using game engines such as: Life Without Matter (2018) by Rebecca Allen, and Haunting Alongside our Shadows (2021) by Danielle Brathwaite-Shirley. Helen has worked with public institutions such as Ars Electronica Festival in Austria, Wysing Art Centre, Cambridge, FACT, Liverpool and QUAD in Derby. Helen also sits on the board of QUAD, Derby and was part of the winning team for the Wolfson Economic Prize 2021.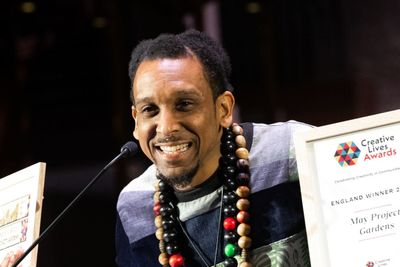 Ian Solomon-Kawall
CEO of May Project Gardens
---
KMT (Ian) is a musician, DJ, promoter and is co-founder of May Project Gardens. He has over 20 years experience of leading positive social change and raising awareness for a multitude of social issues, through the powerful words and rhythms of Hip Hop music and a non-exhaustive passion for the environment and conservation. CEO of award winning community-led food growing space May Project Gardens, and mentors young people, nurturing ideas through music and a connection to the environment, through the leadership programme, Hip Hop Gardens.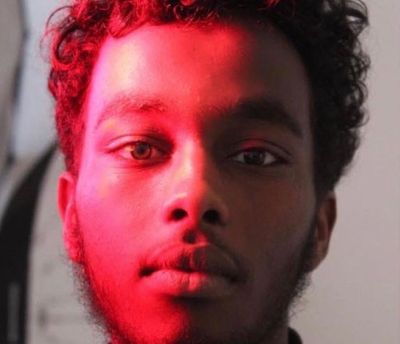 Ibrahim Hirsi
Student, writer and poet
---
Ibrahim Hirsi is a student, writer and poet. A digital cultural archivist, his work has been performed as part of the Bedlam Mental Health Festival, contributed to the DearAyeeyo exhibition at The Roundhouse, featured in the Confined But Creative exhibition and is in Poetry Birmingham Literary Journal. He has worked as a consultant on Asmaa Jama's interactive short film ' 'Before We Disappear" and has poems Flipped Eyes' "Before Them, We" anthology.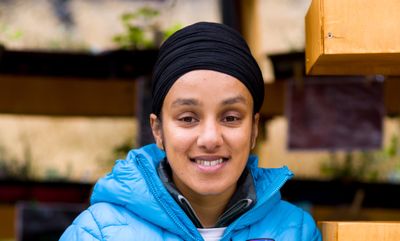 Immy Kaur
Co-Founder and Director, CIVIC SQUARE
---
Throughout her decade-long career, Immy has focused on convening and building community, the role of citizens in radical systemic change, and how we together create more democratic, distributed, open source social and civic infrastructure. Through this work she has discovered much about economic justice and broader injustices, the pivotal role of land and social/civic infrastructure in neighbourhoods, and the value extracted from communities through our broken investment models. It's an ongoing journey of discovery, emergence and learning together. Immy is a Co-Founder and Director of CIVIC SQUARE. Immy is part of the Doughnut Economics Action Lab Advisory Team, a Birmingham Hippodrome Trustee, a Birmingham Open Media (BOM) Board Member and an Inclusive Economy Partnership Board Champion. For her services to the city of Birmingham, Aston University's School of Life & Heath Sciences granted Immy an Honorary Doctorate in 2019. In 2020, Immy was awarded a prestigious Ashoka Fellowship.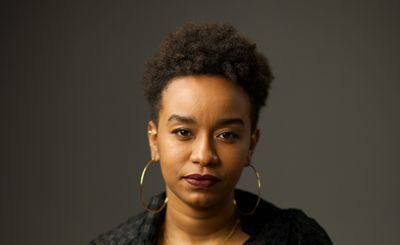 Islam Elbeiti
Musician, cultural curator and radio presenter
---
Islam is a musician, cultural curator and advocate for social and political change through culture. Islam acts as the community engagement lead at i4Policy. She has led and worked on several projects that have set the momentum for the entrepreneurial and cultural industry in Sudan and beyond. Islam has experiences that range from co-founding the first Sudanese entrepreneurship and innovation network to facilitating the development of informal music education in Africa through the Global Music Association. She is a Co-Founder of the Sudanese Innovative Music Association. Islam has recently been listed as one of Africa's most influential young people. Her work has been featured on NPR, Yamaha, CNN, Public Radio International, The Mosiac Rooms, Voice of America, 500 Words Magazine, Wiki Loves Women, People Power Planet and Action Music Women.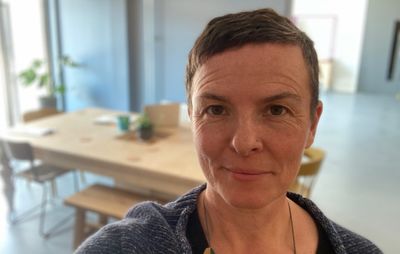 Janet Vaughan
Co-Artistic Director of Talking Birds
---
Janet is Co-Artistic Director of Talking Birds, whose 30 year practice explores the complex relationships between people and place. With an emphasis on care, stewardship, social and ecological responsibility, Talking Birds are the custodians of The Nest: a shared creation space exploring, supporting and promoting inclusive and regenerative practice. The company is well known for its site-specific Theatre of Place; its interactive works for festivals (such as The Whale and The Q); its pioneering mobile captioning tool, the Difference Engine; and for holding (possibly) the UK's first cultural Citizens' Assembly exploring arts, culture and creativity's role in shaping a better future.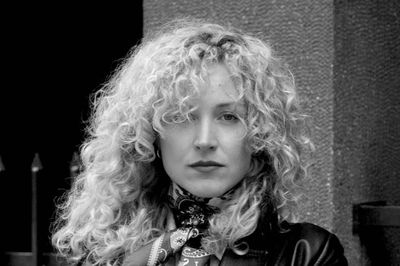 Jasmine Alakari
Film Director, Singer & Activist
---
Dedicated to artist led systems change, Jasmine utilises her training in film and activism to forge collaborations for narratives in direct response to Climate Justice. Jasmine's passion for Nature's Rights and certification in Indigenous Peoples Rights at Columbia University has helped her adapt a holistic perspective on how art provides a key facilitator to accelerate change. Previously Jasmine was part of launching a collaborative sound installation project at the COP26 at the Indigenous Peoples hub and with the New York Times Climate Forward hub in London. Together with Earthrise Studios Jasmine is exploring the opportunities that new technology offers in storytelling to emotionally engage audiences. The purpose is to give access and funding to marginalized groups and Indigenous voices to produce impact driven sound installations. As an ambassador for CultureCOP27 in Egypt Jasmine hopes to continue this dialogue with as many as possible on site and online.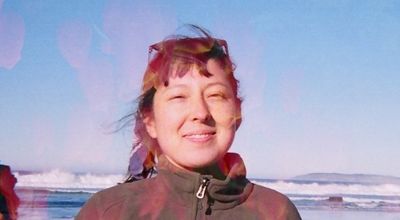 Jessica Sim
Co-Founder of Nadas Istanbul
---
Jessica is a Creative Climate Leader who participated in Julie's Bicycle's Creative Climate Leadership programme in 2017. She is passionate about ecology and committed to developing creative communication methods to address climate change and inspire more mindful living. Jess holds an MA in International Performance Research from the University of Warwick and University of Amsterdam, and a BA in Contemporary Dance from the London Contemporary Dance School. Her work with community and sustainability began in 2015 in Istanbul, where, as an activist and artist, she established the Museum of Garbage with FLYING roots. She then co-founded Circuit Istanbul and later, in 2018, Nadas Istanbul. Both organisations focus on establishing community spaces that foster nature connection through creative programming. In March 2022, she moved to the UK to pursue further training in nature connection and nature education, and is currently participating in Call of the Wild 2022.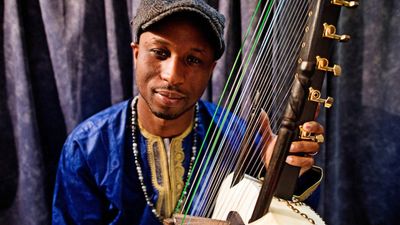 Kadialy Kouyaté
Musician and singer-songwriter
---
Kadialy Kouyaté is a musician, a singer-songwriter inspired by the West African Griot repertoire. Born into the great line of Kouyate Griot in Southern Senegal, Kadialy's mesmerising kora playing and singing style have been appreciated in many prestigious venues as both a soloist and in different ensembles. Since his arrival in the UK Kadialy has played a significant part in enriching the London musical scene with his griot legacy. He has been teaching the Kora at Soas university of London for the last decade and he has also been involved in countless musical projects both as a collaborator and a session musician.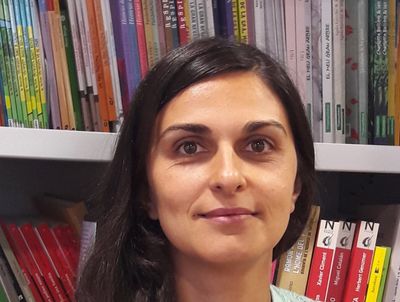 Laia Sanahuja Mila
Environmental Sustainability, ICEC
---
Laia is the Environmental Sustainability Manager of the Catalan Institute for Cultural Companies (ICEC), a public agency of the Government of Catalonia that supports cultural and creative industries. Plan_ C* Culture for the Climate is their policy instrument to support the Catalan cultural sector in the transition into a more sustainable model and to push its role to create positive impact and influence social transformation. Laia has been part of the Creative Climate Leadership Alumni since 2017. Previously, Laia curated a training program for creatives focusing on environmental sustainability and supporting the implementation of a consultancy scheme for sustainability plans and green audits. Laia graduated in Media Studies and has a post-graduate in Cultural Production and Communication. She is currently in the process of becoming a A Greener Festival Environmental Assessor and is coordinating a documentary film festival, Docs For Action, about climate emergency and activism.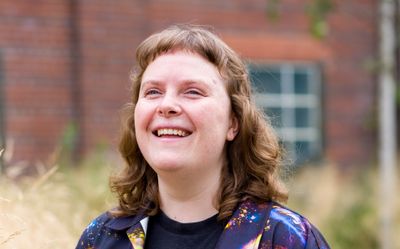 Lou Byng
Creative Director, CIVIC SQUARE
---
Lou is a creative communicator who uses illustration, design and words to extend open invitations, establish and maintain strong bonds, and socialise complex, multi-dimensional ideas. After studying Illustration at Arts University Bournemouth, Lou returned to the West Midlands to work as part of Midlands Arts Centre's Cannon Hill Collective, where she developed One Hundred Thousand Welcomes, a significant public exhibition which catalysed over 300,000 interactions, and also took the opportunity to beam a 20ft projection of a GIF she made of Grumpy Cat across Cannon Hill Park. She worked as Assistant Editor of Another Escape magazine, co-founded Illustrated Brum and exhibited work internationally before joining Impact Hub Birmingham as Chief Storyteller in 2015. During her time there she also took on the role of Brand Lead for TEDxBrum Perspectives in 2017, was responsible for reviving Brum Zine Fest after a 6 year hiatus.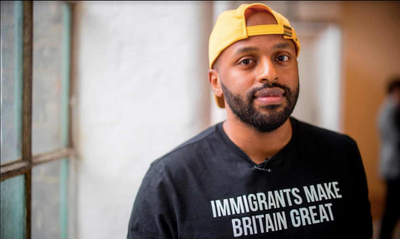 Magid Magid
Race and climate justice activist and author
---
Magid Magid is a Somali-British race and climate justice activist and author who came to the UK as a refugee aged five. He is the Founder & Director of Union of Justice, a European, independent, people of colour led organisation dedicated to racial justice and climate justice. He was a member of the European Parliament representing Yorkshire & the Humber, Mayor of his beloved city, Sheffield and was also an elected councillor representing his community. Magid was named one of TIME's 100 rising stars shaping the future of the world.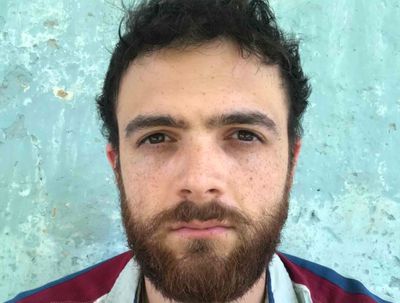 Nathan Thanki
Human ecologist and writer
---
Nathan is a human ecologist and writer who has been active in the global climate justice movement for over a decade including with the Global Campaign to Demand Climate Justice and more recently the COP26 Coalition and the Fossil Fuel Non-Proliferation Treaty Initiative. He is currently based in Ibagué, Colombia.
Noga Levy-Rapoport
Youth climate activist, organiser, and speaker
---
Noga Levy-Rapoport is a 20 year old climate activist, organiser, and speaker. They led coordination and organisation of the school climate strikes across the UK and internationally as well as expansive involvement with several demonstrations for climate and social justice country-wide. They have also worked on numerous campaigns pushing for education reform, youth empowerment, and a Green New Deal. She has led and been involved with queer, feminist, and sustainability community projects including 'Green Space of the Year' winner Gaia's Garden and ocean conservation campaign #SeaOurFuture with Bimini Bon Boulash, embracing the creative sectors, music, theatre, and the arts as a crucial strategy for youth and social enfranchisement through politics and protest. They've confronted corporate leaders directly at International Petroleum Week, and have spoken at, organised, and led several marches and events to demand urgent climate action.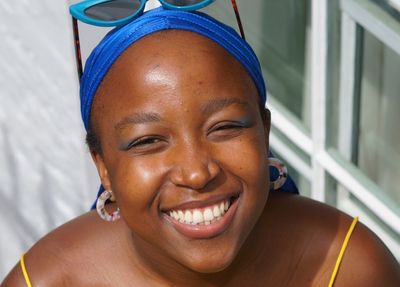 Nonhlanhla Makuyana
Co-Founder, Decolonising Economics
---
Nonhlanhla is an educator, creative and new economics organiser. They are a co-founder of Decolonising Economics, a grassroots collective working to build a new economy movement that is rooted in racial justice principles and decolonial struggle. Their work involves investing in communities of colour who are working to build an economic democracy, enabling shared strategising, resource distribution and providing expertise.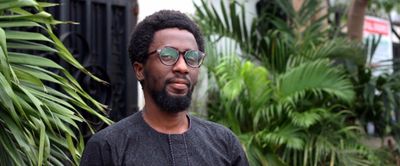 Papa Omotayo
Architect, designer, writer and film maker
---
Papa is an award winning architect, designer, writer and film maker. Papa's work strongly focuses on exploring the nature of culture and the context within contemporary Nigerian and the extended African condition, locally and globally. A strong believer in creating work through cross disciplinary collaboration and participation, he strives to find new possibilities for creating nuanced visual narratives in Nigeria (Africa's) urban centres and beyond. He is the founder of A Whitespace Creative Agency and Creative Director of MOE+ Art Architecture. He currently lives and works in Lagos, Nigeria.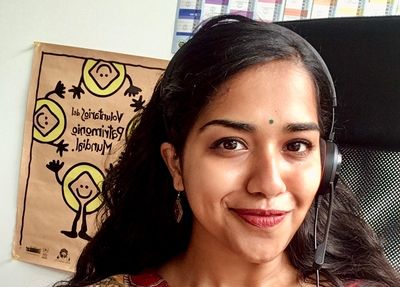 Pravali Vangeti
Co-convenor, Climate Heritage Network Youth Forum
---
Pravali is a Climate Heritage Network Steering Committee Member and Climate Heritage Network Youth Forum Co-convenor. Working at the cross section of culture, education, and youth capacity building, Pravali co-coordinates the World Heritage Education Programme at the UNESCO World Heritage Centre. She designs and implements initiatives such as volunteering campaigns, international and regional fora, training workshops, etc., and undertakes the development of educational resources and tools contributing to international cultural conventions. Pravali is currently also implementing cross-sectoral collaboration projects towards culture and the Sustainable Development Goals, as a Global Cultural Relations Programme fellow.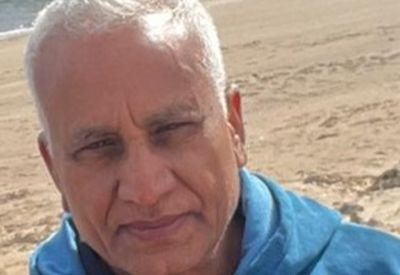 Raj Pal
Curator, historian and activist
---
Raj is a curator/historian and activist. With a long career of having worked in the cultural sector in various capacities, he is now a freelance curator/consultant and has worked on projects at the National Trust and other heritage institutions. He co-curated the Blacklash: No justice, no peace exhibition currently at Birmingham museums & art gallery and is curating the Soho House Mural Project at Soho House, Birmingham. Using his knowledge and skills to focus on bringing about cultural change through curation so that institutions can begin to reflect diversity through their outputs, he is also curatorial advisor to Fulham Palace Trust's ambitious project to explore the role of the Bishops of London in British colonialism and the transatlantic slave trade. Raj is a regular writer, speaker and broadcaster on cultural issues.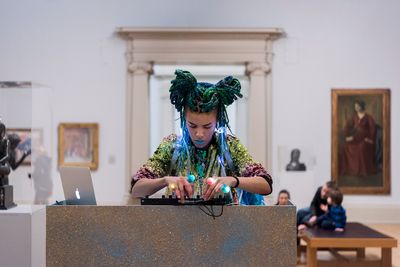 Rebekah Ubuntu
Multidisciplinary Artist & musician
---
Rebekah Ubuntu is a multidisciplinary artist, musician, university lecturer and artist mentor based between London and Kent, UK. Their practice explores speculative fiction, ecologies and belonging through voice and sound art, electronic music (composition and improvisation), moving image, writing and performance. She also co-creates in mixed reality, installation, radio, podcasts and workshops. Rebekah's solo and collaborative works have been showcased at BBC Radio 1, BBC Radio 6, Institute of Contemporary Arts, Frieze London, Tate Modern and Tate Britain, Barbican Centre, Adam Mickiewicz Institute (Poland), Diametre Gallery (Paris), New Art Exchange (Nottingham), Four Four Gallery (Nottingham), FACT (Liverpool) and London's Serpentine Galleries among others. Rebekah is 2022 Artist in Residence at Wysing Arts Centre and Drake Music, a Jerwood Arts Bursary recipient (2021), Womxn of Colour Art Award finalist (2021) and Adam Reynolds Award finalist (2021).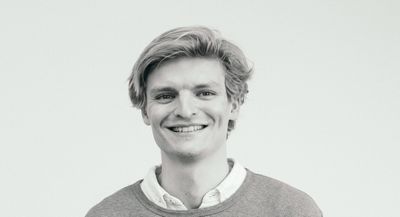 Richard Phillips
Climate Change & Sustainability Specialist, JB
---
Richard joined Julie's Bicycle in January 2022 as a Climate Change and Sustainability Specialist for Music. Previously, Richard worked as a Sustainability Consultant delivering impactful projects in the areas of community investment, environment and strategy for multinational companies across a range of sectors. He also has in-house experience within the retail industry, focusing on environmental charity partnerships and emissions reduction in the supply chain through circular economy initiatives and research into sustainable materials. Richard began his journey in sustainability studying human responses to environmental risk as part of his BA in Geography at the University of Cambridge. He is motivated by collaborative action on the climate crisis and unlocking the potential of the creative industries to inspire societal change.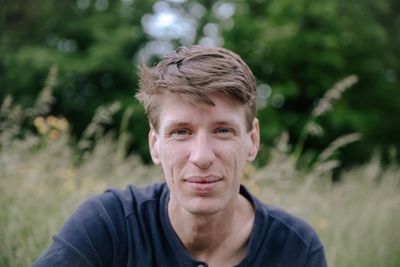 Rob van Wegen
Sustainability coordinator, ESNS Festival
---
Rob is a sustainability coordinator working in the festival industry. As a former producer with over 15 years experience working with festivals, Rob has now shifted completely to working in sustainability and has a very practical approach. He has been working at Innofest for 5 years, testing sustainable innovations at festivals, and has worked as the sustainability coordinator for ESNS festival for the last three years. ESNS is part of the Green Deal Circular Festivals. In the last year he created a canvas to help festivals put their sustainable ambitions into a plan and create a roadmap for their future.
Saied Silbak
Compsoer and oud player
---
Saied Silbak is a Palestinian composer and Oud player born in Shafaa`mr, a city located in the lower Galilee of occupied Palestine. His music has been performed around the world at festivals and concert series in Palestine, the UK, Belgium, France, Morocco, Argentina and beyond. Silbak has a Masters Degree in music from the Guildhall School of Music and Drama in London. He composes music for solo Oud as well as traditional Arabic and various contemporary ensembles. In recent years he has worked with many artists on interdisciplinary projects and has been involved in educational and community works, developing a politically and socially engaged practice. His music is known to bring together new musical colours by fusing elements from different musical styles combined with rhythms from distinct regions of the world, providing the listener an authentic world-crossing experience. He won 'best artist' at the Palest'In&Out festival in 2016.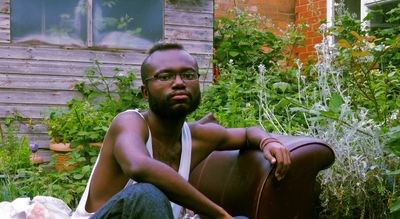 Samiir Saunders
Mixed-media Poet
---
Samiir Saunders is a mixed-media poet based in Birmingham. Their work consists of spoken word poetry, performance art, experimental hip-hop, browser-based artworks, and poetry films. Samiir's work examines the tension between a desire to communicate authentically and the limitations of digital technology (and of language itself).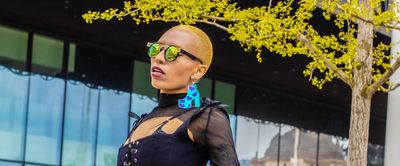 Sym Stellium
Movement Artist, Performer & Community Worker
---
Sym Stellium (they/them) is a movement artist, performer, facilitator and community worker based in Birmingham, UK, with the exploration of connection and communication on micro & macro levels situated at the core of their practise. Sym continues to explore the process of bringing knowing into consciousness, somatic expressions of the ethereal, and ways in which we begin to recognise and reconfigure internalised colonial belief systems to leave room for furthering collectivity. Sym is currently a working group member of Building Our Own Knowledge (B.O.O.K), lead facilitator at UNMUTED, and former steering group member for Fierce Festival's Healing Gardens of Bab.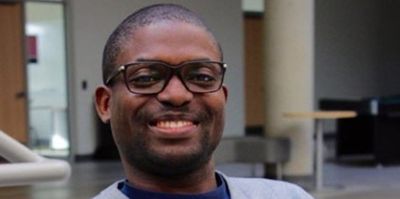 Taiwo Afolabi
Theatre-maker, scholar, and entrepreneur
---
Taiwo is a theatre-maker, scholar, theatre manager and entrepreneur. His interest is in amplifying voices and experiences; and re-centering governance models, strategies and systems on the margin through the lens of decolonisation, equity and anti-oppressive approaches. His experience in over a dozen countries across four continents in a variety of contexts focused on socially engaged and community-based creative practice for transformational change. Through storytelling and devised theatre, he works with communities on social issues pertinent to them and his research continues to advance broad-minded thinking within the art and culture sector. He is the Canada Research Chair in Socially Engaged Theatre and serves as the Director of the Centre for Socially Engaged Theatre (C-SET) at the University of Regina. He is a Senior Research Associate at the University of Johannesburg in South Africa and the founding director of Theatre Emissary International (TEMi) in Nigeria and Canada.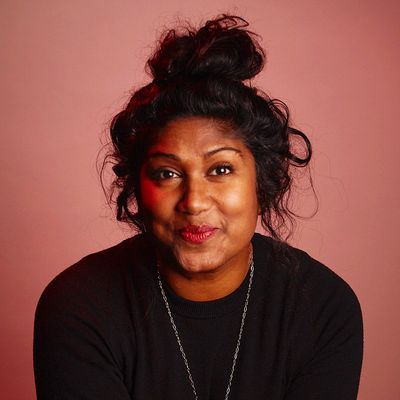 Thimali Kodikara
Co-host, Mothers of Invention
---
Thimali Kodikara is creative impact producer and co-host of the groundbreaking podcast, Mothers Of Invention on feminist solutions to the climate crisis, focused on the work of BIPOC women and girls around the world. Alongside her co-hosts Mary Robinson and Maeve Higgins — Thimali has interviewed state leaders to grassroots organizers on their innovations to avert climate catastrophe at its frontlines. Thimali's editorial achievements include moderating a conversation with Senator Bernie Sanders days after the 2020 US presidential election; curating the first all-women climate justice programming; and forging an educational collaboration with Stella McCartney during the Black Lives Matter uprising. In her commitment to ensuring women, global South voices and climate justice become integral to climate storytelling in mainstream media, Thimali has advised on BAFTA-albert's climate education program and Edinburgh TV Awards' Climate Impact Award submissions criteria.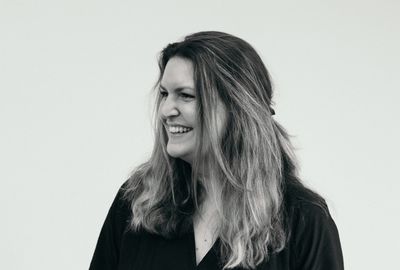 Vicky Sword-Daniels
Arts Council England Programme Lead, JB
---
Vicky is an expert in climate and disaster resilience with 14 years' of experience. Her background in interdisciplinary research, knowledge exchange and evaluation, focuses on the social impacts of environmental change and building resilience. In her career she has worked across sectors including engineering, academia and international development. She is fascinated by the intersection between culture and climate, and in exploring the multiple connections between people, place and culture. Vicky joined Julie's Bicycle in November 2021 as the Arts Council England Programme Lead, supporting the arts and culture sector to understand and improve environmental performance and to share learning about experiences and solutions. Vicky is a social volcanologist and holds a Doctorate in Urban Sustainability and Resilience. She has lived in New Zealand and worked internationally, largely in Latin America and the Caribbean and the Sahel region in Africa.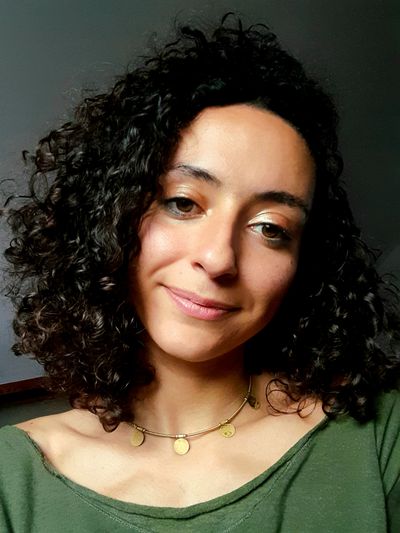 Yasmin Dahnoun
Assistant editor, The Ecologist
---
Yasmin is an assistant editor at The Ecologist and also writes for the Resurgence & Ecologist magazine. Her writing aims to inspire connection to the natural world and plant seeds of action and hope. She has previously helped found and co-host the environment and conservation show on UK health radio. She has worked closely with communities around the world to understand how to live and work with the land through sustainable practices and later went on to train in permaculture design. Yasmin is currently in Cyprus having previously worked on a forestry project in the Troodos mountains. This year she's returning to learn about natural pigment making and sustainable art practices.
Zahra Davidson
Chief Exec and Design Director, Huddlecraft
---
Zahra is Chief Exec and Design Director at Huddlecraft CIC. Huddlecraft aim to accelerate collective learning towards a regenerative civilisation, specialising in peer-to-peer learning, support and action. Zahra is fascinated by the power of 'Huddles': small, purposeful peer groups that pool their resources to unearth more oft heir potential, together. She works to bring this approach together with causes including climate finance, consciousness raising and local economic change, and believes peer-to-peer learning has a huge role to play in accelerating the collective learning that will underpin the societal transitions we so desperately need. Zahra is also Strategic Director for Money Movers, a peer support network for women moving their money for the planet.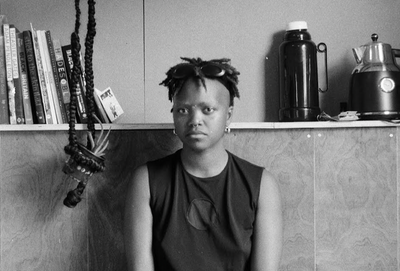 melissandre varin
Artworker
---
Relation, displacement, multiplicity, interdependency, and language emerge from melissandre's work. Making from an Afro and Caribbean diasporic context, melissandre adds layers of complexity, using a situated Black feminism. Through performance arts, moving image assemblages, and site-specific installations - among other things - melissandre investigates love, intimacy, and tenderness.